Natalia, your Cook&Tour guide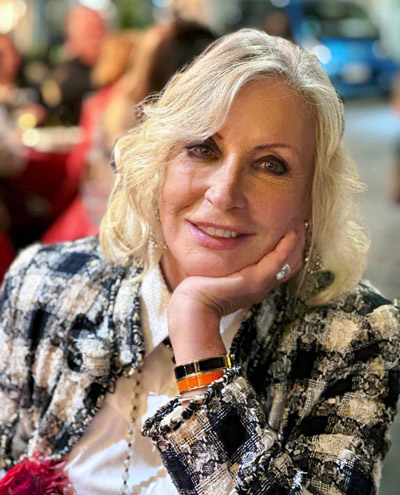 Natalia worked as a flight attendant (cabin crew) for Alitalia Airlines from 1970 to 1995. Prior to her work at Alitalia, she lived for more than a year in London, studying and working in a tourist agency. She speaks excellent English, understands and speaks Spanish and can "get by" in French.
The twenty-five years she spent traveling from one country to another gave her an opportunity to learn about the ways and customs of many countries and enhanced her natural predisposition for interpersonal relationships; she always succeeds in establishing an immediate, friendly relationship with her guests.
Since 1995, she has attended the "Academy of Decorative Arts", discovering a hidden talent for painting and decorating that she never imagined before. She now puts this talent to use personally decorating her apartments. In fact, the tiles in the kitchens and the tabletops in the dining areas of her apartments are all hand painted as well as the tromp l'oeil paintings, which gives each apartment a unique touch.
In the last 4 years she has attended courses of the History of Roman Art, which allowed her to get to know the city on a new level. She provides her guests with useful information on Rome and its monuments and archaeological sites.